Tree Removal & Pruning  We undertake all aerial operations and ground-based felling works.  Our team are experienced and hold NPTC/LANTRA, FMO Forwarder and IPAF qualifications relating to felling, aerial pruning and dismantling operations working from a rope and harness or MEWP, stump-grinding, wood-chipping and using cranes and forwarders.  All our work is carried out to British Standard BS 3998:2010 "Tree Work – Recommendations".
Tree Planting Tree planting is an important method of creating environmental sustainability and regeneration. At Frontier Forestry we offer a comprehensive tree planting service to commercial clients, local authorities, estates and environmental schemes. We also provide a high level of after care and maintenance, ensuring the longevity and health of the newly planted trees.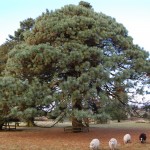 Woodland Management  We work with woodland owners, estate managers and conservation groups to provide woodland management plans and carry out the required activities, for example thinning and planting.  Our consultant will undertake a thorough survey of the woodland, creating an inventory of the trees and highlighting any safety issues and risks.  We can also provide advice on planting schemes, tree selection and wildlife habitat improvements.
Hedge Work Hedge-trimming can be a difficult and time-consuming activity, particularly if having to work at significant heights.  Our team is IPAF qualified to use MEWPs (work platforms) and we have a number of hedge ladders and pole-based trimming equipment.  Our team can perform regular maintenance for your hedges.  Most of the large hedges we have to work on are Leylandii.
Site Clearance In the case of property developments, pipeline laying, highways, Rhododendron and Gorse clearance and other environmental schemes, sites often need to be completely cleared of trees, scrub areas and roots. Frontier Forestry can provide non-burn site clearance services where timber can be forwarded for sale and stumps can be grubbed up and mulched along with the brash with various tracked mulching machines to leave a clean workable site.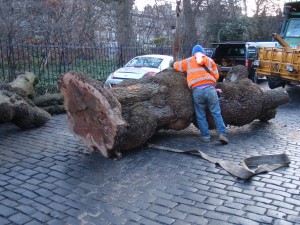 Timber Forwarding As part of site clearance or following tree removal we can forward large timber to roadside ready for haulage and sale. We use our Valtra tractor with Botex loader, skidding tractor, skidding winch, Gehl skidsteer with grapple, and Alstor mini 8-wheeled forwarder which is a low ground pressure machine; excellent for sensitive sites and conservation work.  All of our team hold the NPTC Forest Machine Operator (FMO) ticket for forwarders and skid-steer ticket.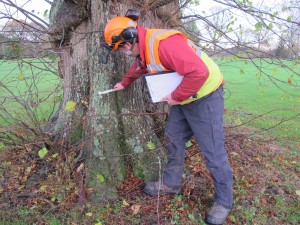 Tree Surveys As well as our tree contracting work we can also offer a comprehensive tree consultancy service to all of our residential clients.  We will work with you  to manage the safety of your trees in the most cost effective way and we can provide advice on the impact future property development is likely to have on your tree roots in accordance with British Standard BS 5837:2012 'Trees in relation to design, demolition and construction – Recommendations'.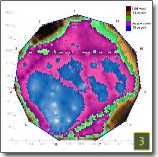 Decay Detection & Risk Assessment Accurate assessment of wood decay is an important element in tree risk assessment. We operate one of the few 'PICUS' Sonic Tomographs in Scotland.  This relatively new technology from Germany is able to 'see' inside the tree and calculate the extent of decay; producing a computer generated tomogram image which is easy to understand.  After 15 years our machine has saved many trees from felling as well as revealed trees with unexpectedly high levels of decay.
Some of our Commercial Clients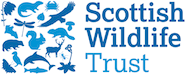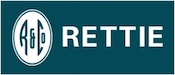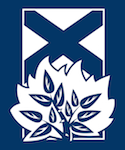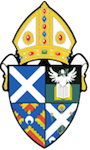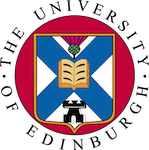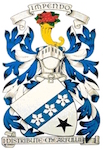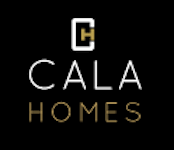 On behalf of the residents here I wish to express our thanks to you and your colleagues. Everyone was very impressed with the quality of the work and that the areas under the Sycamore tree were left in impeccable condition when the work was finished.
Ravelston Park Residents' Association, Edinburgh EH4
Can I just say a big thankyou to you and your colleagues for removing the tree – this was done very efficiently and professionally – everything tidied up beautifully! Well done and much appreciated.
CFP Architects, , Walker Street, Edinburgh EH3